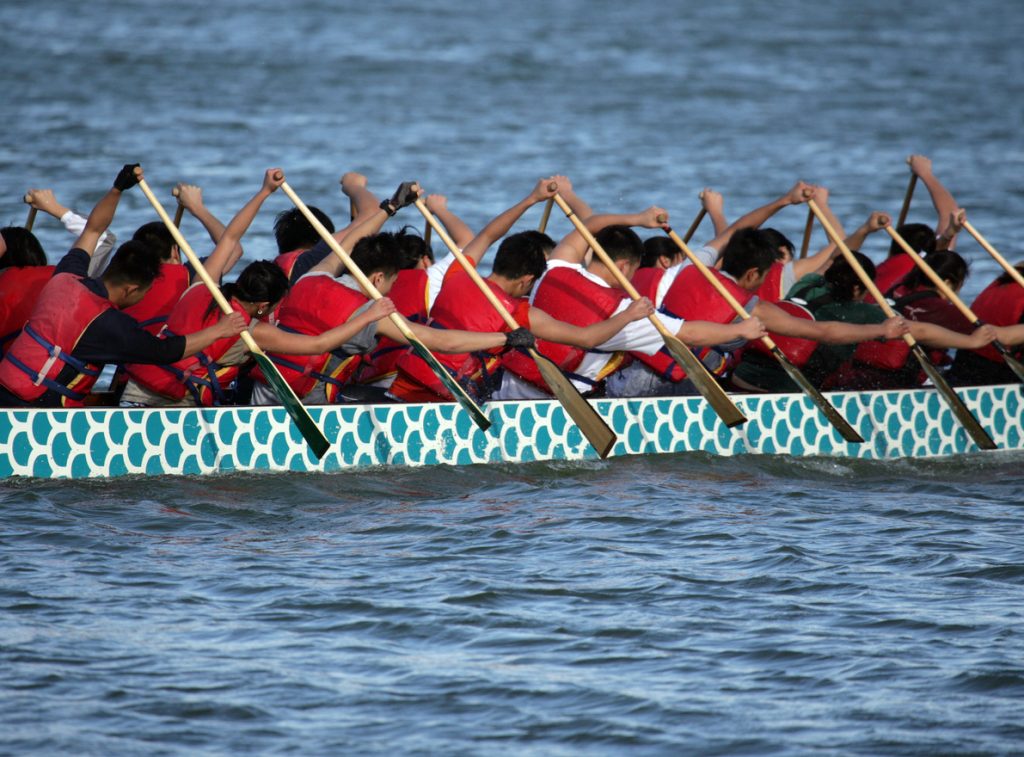 This October, Bayou Texar will ripple with the wakes of dozens of long rowboats as teams paddle to victory for the 2019 Pensacola Dragon Boat Festival!

When and Where
The Dragon Boat Festival will take place at Bayview Park on Saturday, October 12. It will begin at 8 a.m. and conclude at 5 p.m. The park is located at N 20th Avenue & E Blount Street, Pensacola, Florida 32503. You can learn more about the event and register a team HERE.
The Dragon Boat Race
After the opening ceremony, the race should officially start at 9 a.m. For this year's race, more than 40 teams will row their eye-catching dragon boats across Bayou Texar. Each crew will consist of 20 paddlers and a drummer, and everyone must work together to row in the rhythm of their drummer's beat. This close coordination makes the dragon boat race an ideal team building exercise, so local businesses, nonprofits, and corporations are always encouraged to register for a boat.
Festival Fun
Back on land, the crowd of spectators can enjoy a lively festival atmosphere, complete with vendors and activities for the kids. There will be food trucks present to serve up a variety of fare, and you can expect some delightful sights and sounds across the park. Each team will have its own theme, which will distinguish their costumes and tents in the athlete village. After the races, stick around for the award ceremony.
History of the Dragon Boat
The modern dragon boat race draws from an ancient tradition that began in Southern-Central China over 2,000 years ago. It was an important practice among fishing communities, and it later became a mainstay of cultural events like the Tuen Ng Festival. The races enjoyed a surge in popularity starting in the 1990s, with new teams forming across the globe.
Good Times for Good Causes
Proceeds from the race will support Gulf Coast Kid's House as well as Junior Achievement of Northwest Florida. Gulf Coast Kid's House is a nonprofit child advocacy organization working to protect youth in Pensacola and Escambia County. Junior Achievement of Northwest Florida teams up with organizations that volunteer services and time for local schools, helping kids establish a foundation in economics before graduating. If you would like to donate to these causes, you can learn more HERE.
You might also like: Grab Some Asian Cuisine Around Fort Walton
Come See Us at Lee Nissan
If you want to cruise the roads of Florida after the festival, we can help at Lee Nissan here in Fort Walton Beach. Whenever you're ready for a new car, truck, or SUV, come see us and take a look around our inventory.