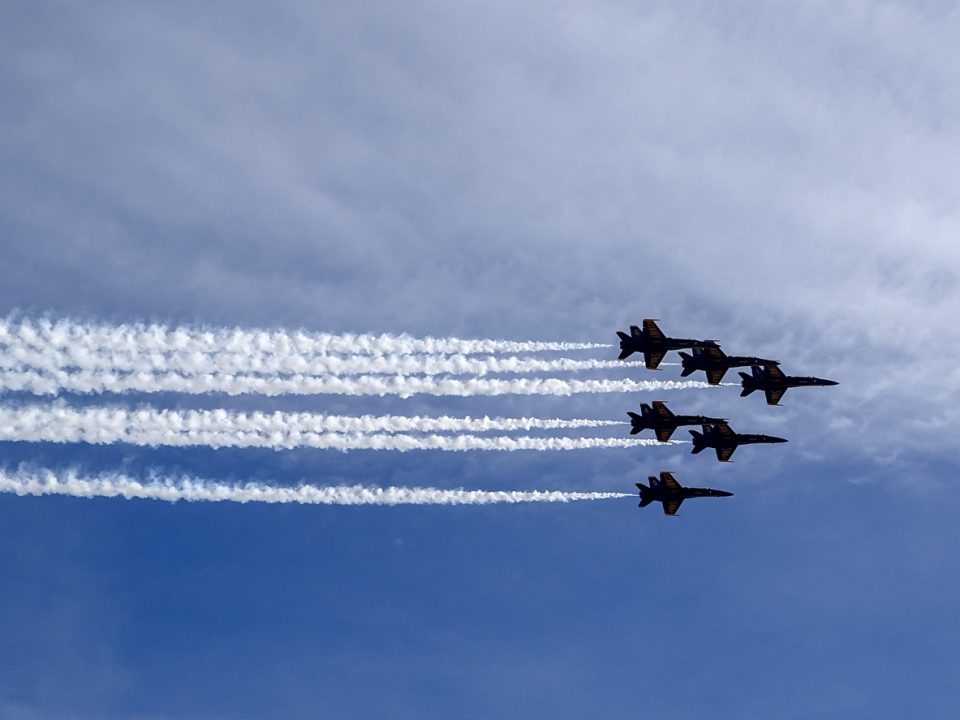 The Blue Angels are coming back to their home town for an amazing aerial show this summer! Get together with friends and family on the sun kissed sands of Pensacola Beach to listen out for the roar of these stunt-flying jets!

When and Where
The Blue Angels will soar over Pensacola Beach on Saturday, July 13. Some aircraft will take to the skies at noon, while the Blue Angels arrive at 2 p.m. The event is centered around the coast of Santa Rosa Island, and you can expect many spectators to cruise out on their boats.
The Airshow
If you've never seen the incredible aerial acrobatics that these F/A-18 Hornets are capable of, you're in for a thrilling surprise. These agile supersonic fighter jets will rise above the Florida coastline and perform skilled maneuvers while trailing colorful vapor tails. The daring pilots will thrill the crowd with a high-speed airborne dance, and demonstrate incredible discipline and control with tight formations. For their famous Diamond 360 maneuver, the jets fly just 18 inches away from each other.
 Extraordinary Skill
The maneuvers of these blue and gold Hornets represent the astounding expertise of U.S. Navy and Marine pilots, and to be selected for the role, a pilot must first log serious hours in the air, a total of 120 training flights, and demonstrate a history of various training milestones. Most pilots only fly with the Blue Angels for up to two to four years before returning to the fleet.
Did You Know?
While the name seems to fit like a glove, the original team didn't form with "Blue Angels" in mind. When they first started planning shows in 1946, one of the team members was reading a New Yorker Magazine while doing research for their New York event. The magazine mentioned the popular Blue Angel nightclub, and the name stuck.  
You might also like: Have Fun With The Family At Gulfarium Marine Adventure Park
Lee Nissan
There will be boats in the water and jets in the air, but if you want to cruise the roadways of Florida in something fresh this summer, come see us at Lee Nissan Ft. Walton Beach. When you visit our dealership, you will see a dynamic lineup of fine new Nissans along with a collection of great used sedans, pickups, vans, and SUVs. You can even check out our inventory online, and when you see something exciting, we welcome you to come take it for a test drive. While all our vehicles are priced to sell quickly, you may be surprised by how much you can save when you take advantage of Lee Nissan's special offers!