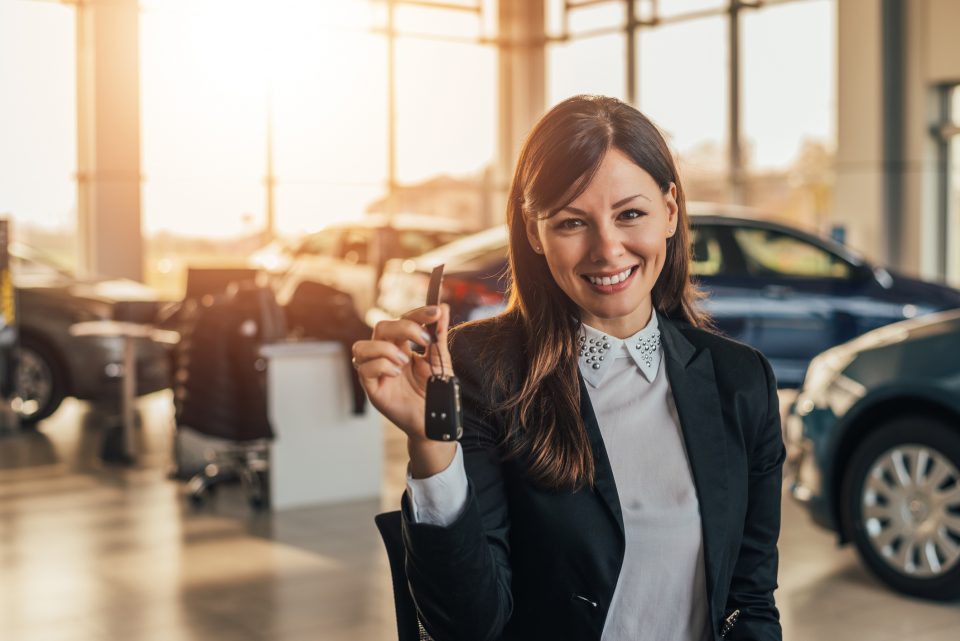 If you're shopping for a new Nissan, it's clear that you already know a great vehicle when you see one. Whether it's the Altima, the Kicks, the Titan, or the Rogue Sport, Nissan models are packed with value, features, safety, and more. And when it comes time to choose your favorite, you'll want to consider all of your options. One of the choices faced by prospective Nissan buyers: Would a lease be a good alternative for you? The short answer: It depends. Read on to see if your preferences and finances guide you toward buying or leasing a Nissan. But keep in mind, you can't go wrong when you choose this beloved brand.

Buying Benefits
If the idea of owning your Nissan outright is important to you, then buying is the way to go. Even if you finance some of the cost, your monthly payments will be going toward full ownership over a period of months or years. In a lease agreement, you're paying not for the car itself, but for the use of the vehicle for the duration of the lease.
Care to customize? Do your own repairs? Leasing may not be for you. In addition to having the freedom to tint, paint, or tinker to your heart's content, buying can also be a great option for those who need to build or repair their credit. Getting approved for an auto loan and making consistent payments will brighten your financial future.
Leasing Logistics
Leasing a vehicle offers a number of perks, but the one that stands out the most strongly is simple: lower monthly payments. A lease agreement often comes with significantly lower payments than what you would pay each month on an auto loan. That fact alone is enough to sway many shoppers in favor of leasing instead of financing their Nissan. And there's more:
Trade up sooner. Lease terms are relatively short, which is a plus for drivers who like to have the latest and greatest model.
Afford more vehicle. With the savings you'll get from lower payments,  you might be able to afford a higher trim level or add on premium features and amenities that you otherwise would have to pass up.
No-stress trades. When your lease term is up, you don't have to worry about what to do with your vehicle. You'll just turn it back in to the dealership, choose another Nissan to lease, and be on your way.
You might also like: Get To Know The Nissan Altima
Lee Nissan Fort Walton Beach
Whether you're buying or leasing, you're in for an amazing deal when you shop Lee Nissan Fort Walton Beach. Among our extensive selection of Nissan models, you'll find one that's just right for your driving needs and desires – and we'll match that vehicle up with a price that's just right! Stop by our dealership, learn more about our savings opportunities and lease offers, and claim your ultimate new Nissan today!