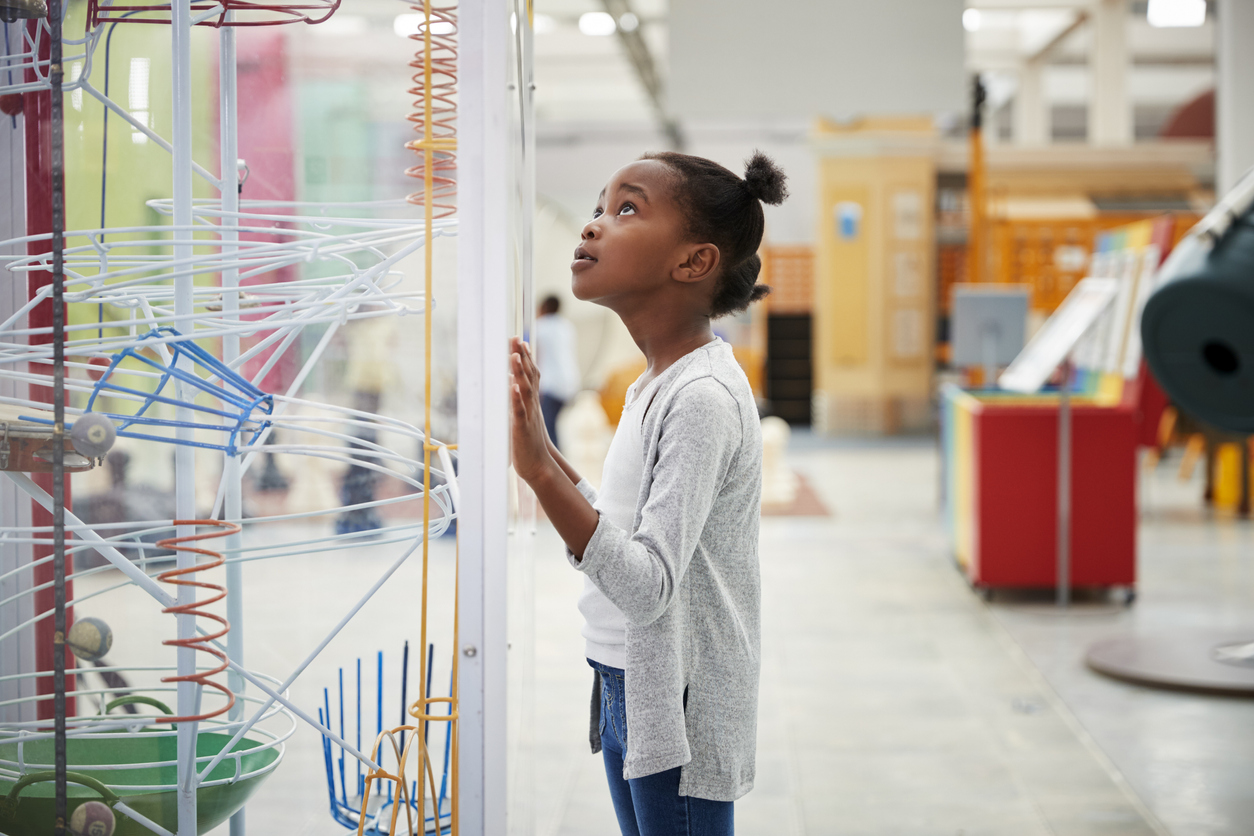 With so much to do at the Emerald Coast Science Center, it's no wonder it's one of the area's favorite family-friendly activities!

Daily Visits
The science center is open Wednesday through Saturday from 10 a.m. to 4 p.m. Tickets for kids and seniors are $5, and adults are $10. The ECSC offers several seasonal discount days, including a military discount $5 Fridays from September through May, Mother's Day Weekend, Father's Day Weekend, Armed Forces Weekend, and Grandparents weekend, where the honored family member receives free admission.
The Emerald Coast Science Center also offers several membership tiers, so you can save on visits all year! In addition to regular museum membership, you'll also gain access to special events at the center, and admission to over 300 museums around the country that participate in the reciprocal admission program.
Emerald Coast Science Center Exhibits
The ECSE has a plethora of exciting exhibits for you to explore with the whole family!
Robotics – you'll find different interactive robotic units including a health robot, and underwater exploration unit, and so much more!
Engineering, Physics, and Electricity – In these exhibits, kids will learn how airflows can create vortexes, what makes airplanes stay in the air, how fast wind blows in a hurricane, and more.
Color and Light – here, visitors can explore more about the properties of color and light with rainbow classes, using the light spectrum to create music, kaleidoscopes, and other fun, modern technologies.
SMALLab Learning – SMALLab is essentially a big, interactive iPad for the whole family! You can work together to solve puzzles, create stories and character plots, paint digital masterpieces, and so much more. Movement is tracked by motion cameras, which allows you to walk around on the 15 by 15 foot play area and explore.
You might also like: Get To Know The Nissan Titan
Science Center Parties
Want to visit the center for a birthday party or class? You can do just that! The ECSC offers four different kinds of birthday parties for your little ones to enjoy: STEM Princess, Mad Scientist, Animal Safari, and Robots. At the party, you'll be able to have up to 25 kids and adults, 2-3 science activities, party favors for each guest, a free t-shirt for the birthday child, and a private party room with themed decorations and drinks!