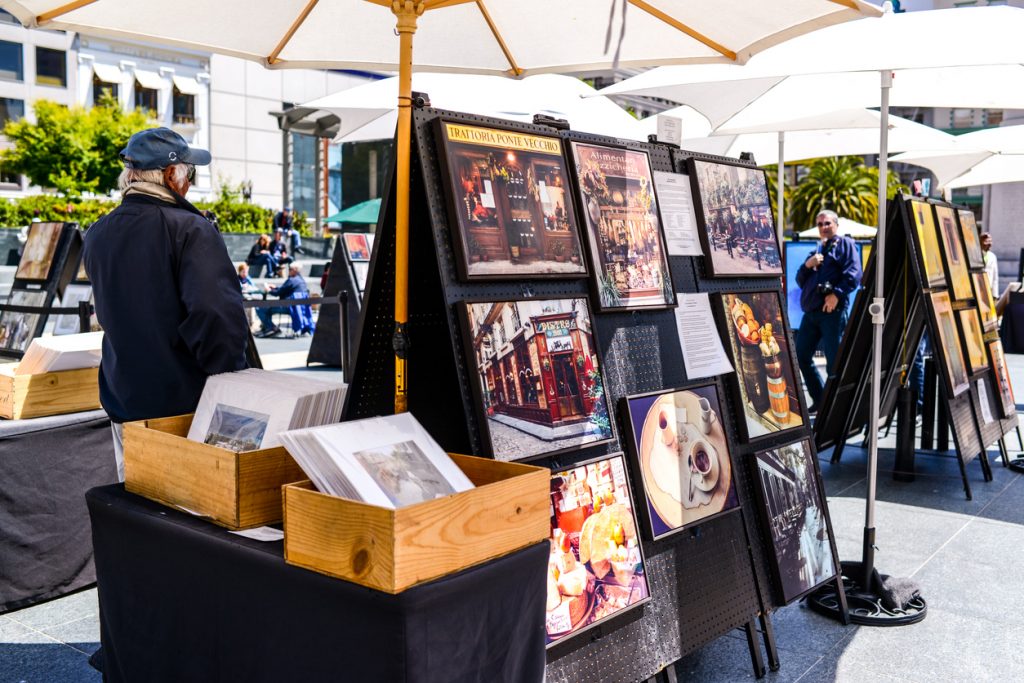 Whether you're looking for the perfect painting to hang in your home, or you just want to see what to see the latest in the art world, you won't want to miss the 2019 MKAF Festival of the Arts this October!

When and Where
This year's festival will take place at the Mattie Kelly Arts Foundation on October 26 and 27. It will run from 9 a.m. to 5 p.m. on Saturday, and from 10 a.m. to 4 p.m. on Sunday. Admission is $5 per person, and children 12 years old and under may enter free of charge. The Mattie Kelly Arts Foundation is located at 4323 Commons Drive West, Destin, Florida 32541.
Festival of the Arts
More than 100 artists from across the U.S. and Europe will display their work at the foundation, and some will return home with cash prizes for their efforts. As you roam from artist to artist, you'll see oil, acrylic, pen and ink, pottery, sculpture, textile, jewelry, photography, and more. You'll also have a chance to meet and mingle with the artists. While you talk, you can learn about their inspirations and how they developed their talents. You can even purchase their art to bring it home.
Weekend Fun
In addition to the abundance of imaginative art, the festival will offer delicious dining options from a variety of local food trucks and restaurants. There will also be a variety of beverages available to quench your thirst. Music on stage will keep the mood lively, and children can exercise their creative side with hands-on arts and crafts opportunities. You can enter in the raffle if you're feeling lucky, and commemorative t-shirts and posters will be available as convenient souvenirs.
Pierre's Pelican
You may have already seen festival posters around town, all sporting the image of a distinguished pelican. This eye-catching portrait is the work of local artist Kelly Pierre, who won MKAF's contest to provide the poster art for the 2019 event.  During his youth in Louisiana, Pierre could often be found on the deck of his family's shrimping boat, sketching the local wildlife. As he developed is talents, Pierre expanded from his sketchbook to incorporate paints, wood, clay, and metal, all as his imagination dictates.
You might also like: Have Fun With The Family At Gulfarium Marine Adventure Park
While You're Out
If you'd like to drive home in a work of art, you can find it here at Lee Nissan in Fort Walton Beach. We invite you to come browse our eclectic collection of cars, convertibles, pickups, vans, and SUVs.