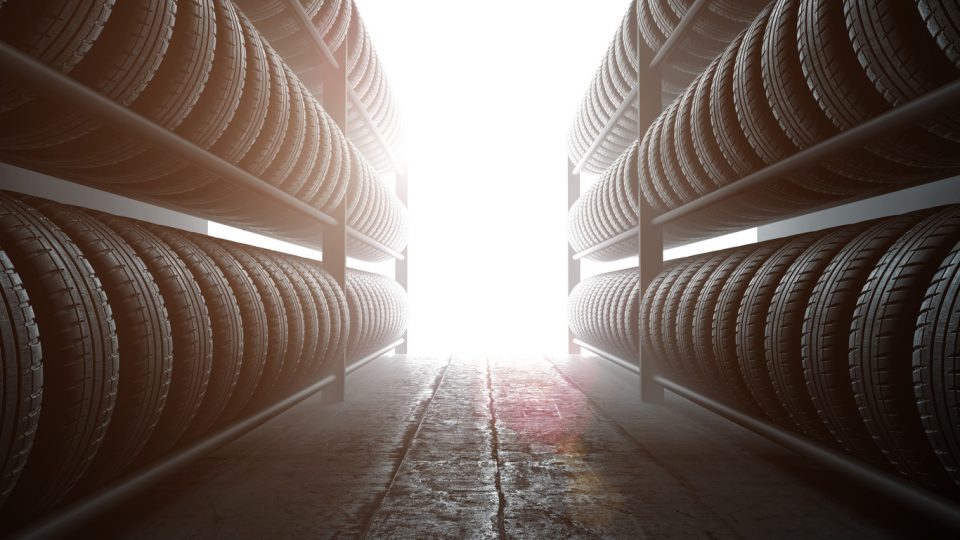 As your car's four points of contact with the road, tires are obviously important. But not just any tires will do. You want to make sure that you choose the right tires for your vehicle, and the best way to do that is to get advice and guidance from a tire expert. Your local Nissan dealership's tire center is on hand to help you outfit your Nissan with the best tires to ensure top-notch performance, handling, and safety.

Does Your Nissan Need New Tires?
It's a question asked on a daily basis at your Nissan service center, and for good reason – it's not always obvious when your vehicle's tires have had it and you're in need of replacements. And who wants to find out the hard way that new tires are in order?
That said, attentive drivers can spot some of the telltale signs of tires that are past their prime. And if you know what to look for,  you can head off tire troubles before you're left stranded on the side of the road.
Get up close and personal with your tires to check for cracks, bulges, or bald spots. You can use a penny to check the tread wear: Stick Lincoln head-down in the grooves of your tire tread. If Honest Abe's head is completely visible, you probably need new tires. If part or all of his head is hidden, you've got some wear left.
That said, only an expert can tell you for sure if it's time to replace your tires or if you can keep on rolling along. Manufacturer recommendations vary on when you should replace your tires, which is another good reason to trust your Nissan service center professionals to give you the lowdown.
You might also like: Warning Signs That Your Brakes Need Maintenance
It's Tire Time at Lee Nissan Fort Walton Beach
When you turn to your trusted local Nissan service center, you can get your Nissan outfitted with top-of-the-line tires that are perfectly suited for your exact model. With these tires in place, you'll enjoy many miles of confidence as you continue to take on new adventures on the road. For drivers in and around Pensacola and Panama City Beach, FL, the place to go is Lee Nissan Fort Walton Beach. Our Nissan brand experts know your vehicle – and they know the ins and outs of all the tires we sell in our tire center. We have competitive prices, special offers, and all the expertise you need to make the right choice for your Nissan. Visit Lee Nissan's tire center today!