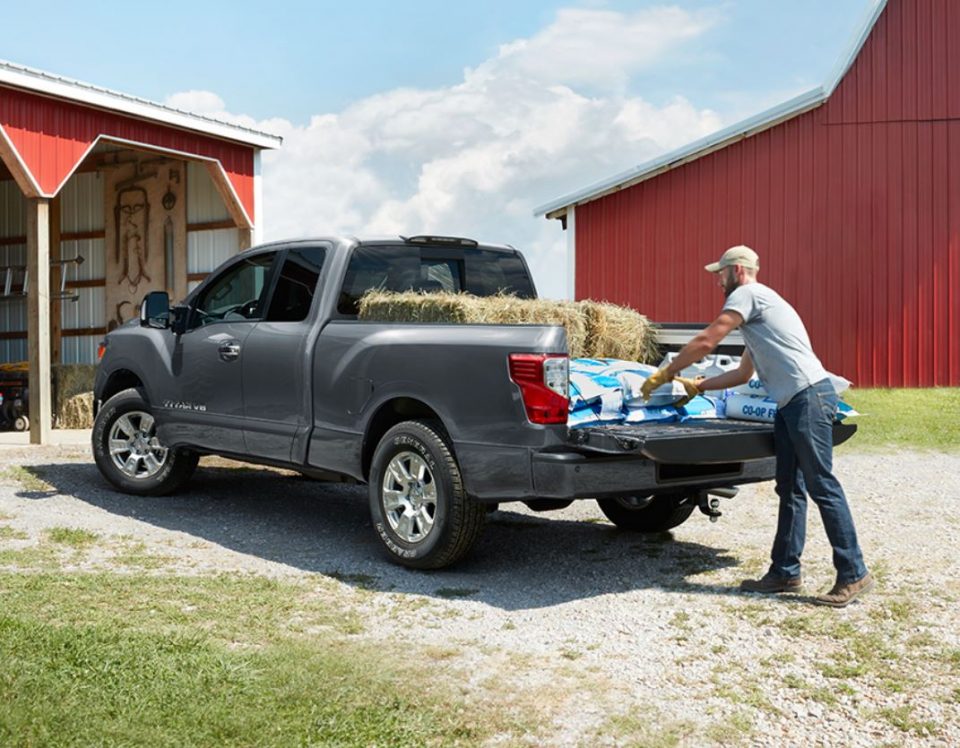 Are you in the market for a new vehicle? If so, consider the Nissan Titan. This heavy-duty truck can tackle any tough job that you throw at it, no matter what the new season brings. Discover just how useful the Titan can be during your spring adventures and get into one of your own, today.

Nissan Titan
The 2018 Titan is bigger and badder than ever before. This tough truck has got guts, and they're made from the finest metal materials Nissan could find. You don't have to worry about capability with a vehicle like this on the market. Choose from Crew Cab, King Cab, or Single Cab. There's a spacious model readily available to meet your needs.
Crew Cab
The 2018 Nissan Titan's Crew Cab model has lots of space, right where you need it. It showcases full-sized doors and ample cabin space for up to six adults!
King Cab
When it comes to the King Cab, The features are even better. This truck provides super simple cabin entry and loading. It boasts wide doors while removing the B-pillar from its design. Therefore, you don't have to worry about anything getting in your way. Plus, there's a Rear Seat Delete Package available that will help to maximize the vehicle's interior cargo utility.
Single Cab
Looking for length on your truck? The Titan's Single Cab option is just for you. It features spacious, comfortable seating within the interior, as well as an 8-foot-long truck bed! Therefore, you can transport large, heavy items with ease.
Spring Uses for a Nissan Titan
Now that you know more about this vehicle, have you decided which one would be the best fit for your spring adventure? Check out some of the spring uses for a Nissan Titan and discover the model that's just right.
1.) Are you a handy man? Transport your tools in the Titan's spacious bed.
2.) Are you planning to plant a beautiful garden? Transport all of the lovely plants that your garden can handle in this spacious vehicle.
3.) With all of the growth in spring comes the task of cutting your grass. Don't worry. You can keep your yard precisely trimmed with a lawn mower, or even take it to a friend whose yard is in need of a trim.
Get into a 2018 Nissan Titan with a quick trip to Lee Nissan Fort Walton Beach. We have an extensive inventory of vehicles and would love to show you around. Choose the model that works best for you and drive away in style. Our professionals look forward to assisting you with your purchase.