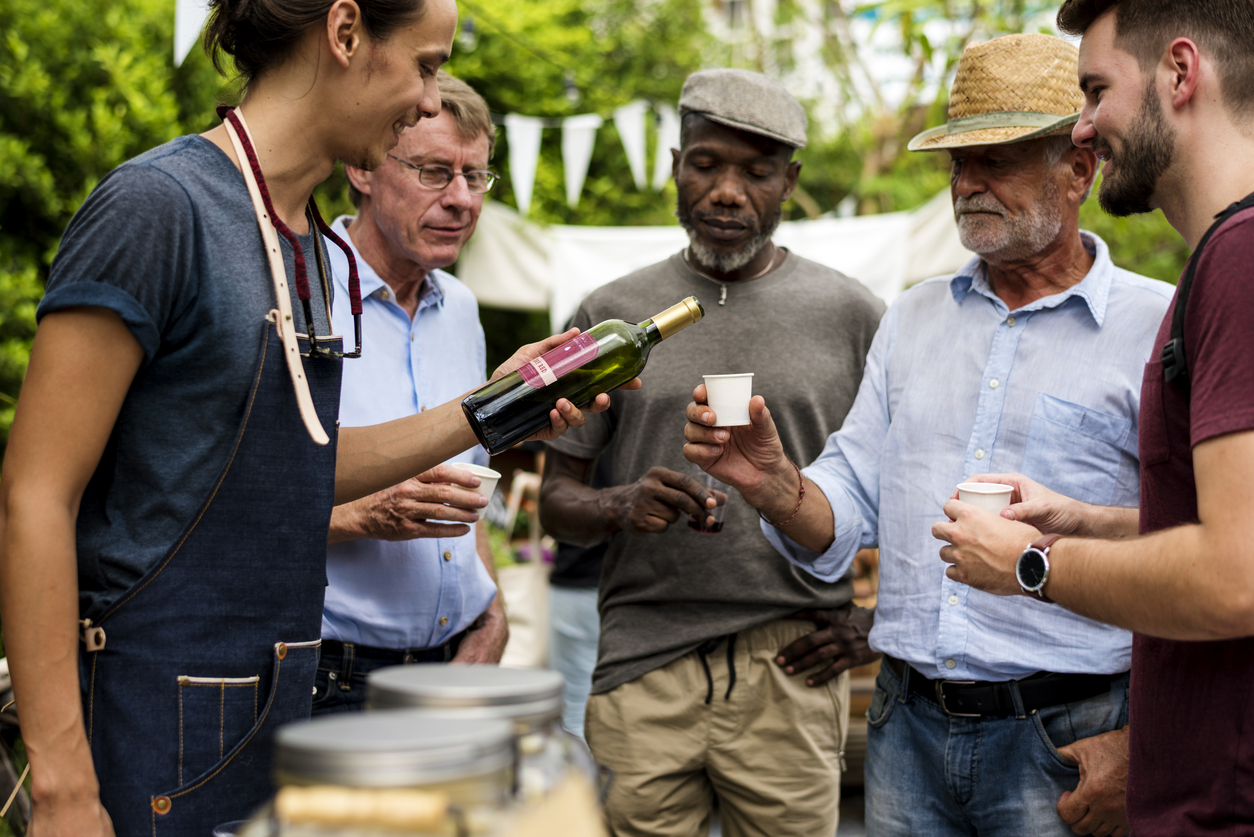 For the past 28 years the hidden-gem coastal town of Seaside, Florida has hosted one of the most renowned wine festivals in the country, the Seeing Red Wine Festival. What started as a simple wine festival to attract visitors in the off-season has evolved into an event that both Forbes and Fodor's Travel have named as a Top 10, can't-miss wine festival. Don't let a perceived lack of wine know-how prevent you from attending this incredible event, every year wine lovers ranging from enthusiasts to experts attend the Seeing Red events. If you need more convincing, the festival will also feature food pairings and tastings from over 100 local culinary vendors.

When and Where
This year marks the 29th year for the festival, and it will be from November 7 – 10, 2019. Take a long weekend from Thursday through Sunday and see all of the exquisite wine and food this event has to offer. You can purchase tickets here – but act quick! Some events are already sold out!
Order of Events
The festival kicks off on Thursday, November 7 with the Bud & Alley's Vinter Dinner, serving as a welcome dinner for the weekend. The main series of events will begin Friday, November 8 at the Al Fresco Reserve Wine Tasting. This tasting will be held at Ruskin Place and will offer guests the chance to taste exclusive wines under the stars on a perfect, crisp fall evening.
The festivities continue Saturday afternoon with the Grand Tasting in Downtown Seaside and Ruskin Place. The festival will have over 130 different wines for tasting, as well as food pairings and samples from local culinary treasures.
Finally, the weekend wraps up on Sunday morning with a Celebration of Bubbles brunch, where sparkling wine enthusiasts can explore the sprightly delights of Champagne, Cava, Prosecco and more, paired expertly with a menu from Jim Shirley.
You might also like: Great Fort Walton Beach Food Trucks
Locals Love Lee Nissan
At Lee Nissan, we have your best interest at heart, and we let that drive the way we do business every day. Day in and day out we're committed to providing you with the best service, which is why we offer the Million Mile Warranty on all new and most pre-owned vehicles in our inventory. We know you have a lot of options for buying a vehicle in the panhandle, and we're eager to show you why we should be your first and last stop.