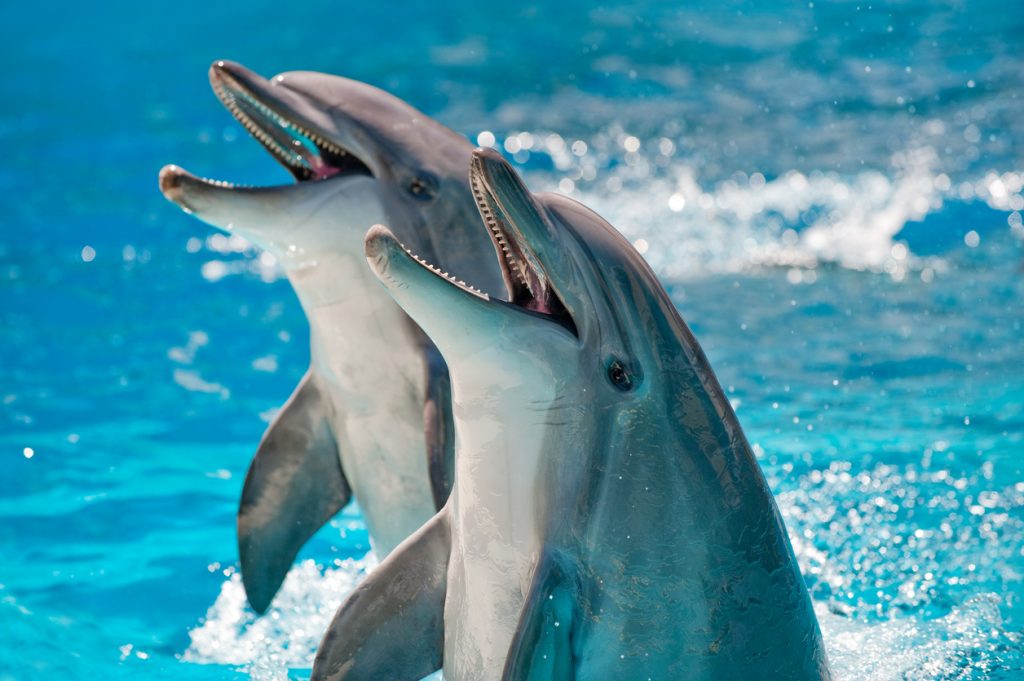 Here on the Gulf of Mexico, we're right next door to an incredible world of fish and other wildlife. You don't have to charter a boat and rent scuba gear to see the Gulf's biodiversity up close, however. When you visit the Gulfarium Marine Adventure Park, you'll see creatures from near and far, from jovial dolphins to waddling penguins.

Fun and Learning
The whole family will be captivated by the colorful variety of fish and other sea life that call the park home, and they'll surely be charmed by charismatic creatures like the inquisitive little otters and sea lions. They will also learn some fascinating facts about each fish and animal, as vets, aquarists, and other experts will be present to lead insightful chats at the exhibits.
Meet the Animals
The park offers several unique opportunities to get up close with their residents. The various visitations include encounters with turtles, sea lions, penguins, and more. You can even put on some snorkel gear and swim with stingrays and sharks. Reptile lovers may see lizards, snakes, or one of Florida's most imposing denizens, the American alligator. The skilled specialists on staff even offer several different dolphin encounters, from a friendly feeding to a meet and greet in the shallows.
Plan Your Trip
The Gulfarium Marine Adventure Park is open seven days per week, with admission open from 9 p.m. to 4:30 p.m. Guests who work up an appetite during their visit may grab lunch at the Dive-In Eatery, then relax at the picnic tables near the seal exhibit. If you want to host a birthday or other event at the park, you can book their Living Sea room, which can accommodate over 100 guests with a view of beautiful blue aquariums. The park is located at 1010 Miracle Strip Parkway SE, Fort Walton Beach, Florida 32548. Remember that admission pricing varies by season.
You might also like: Cool Off At Big Kahuna's Water Park
Lee Nissan
If you want to embark on an adventure on the coast, we'd love to help. Come see us at Lee Nissan in Fort Walton Beach whenever you're ready for a new ride. We have a diverse and colorful collection of popular Nissan cars, coupes, convertibles, trucks, and SUVs in stock and ready to go!