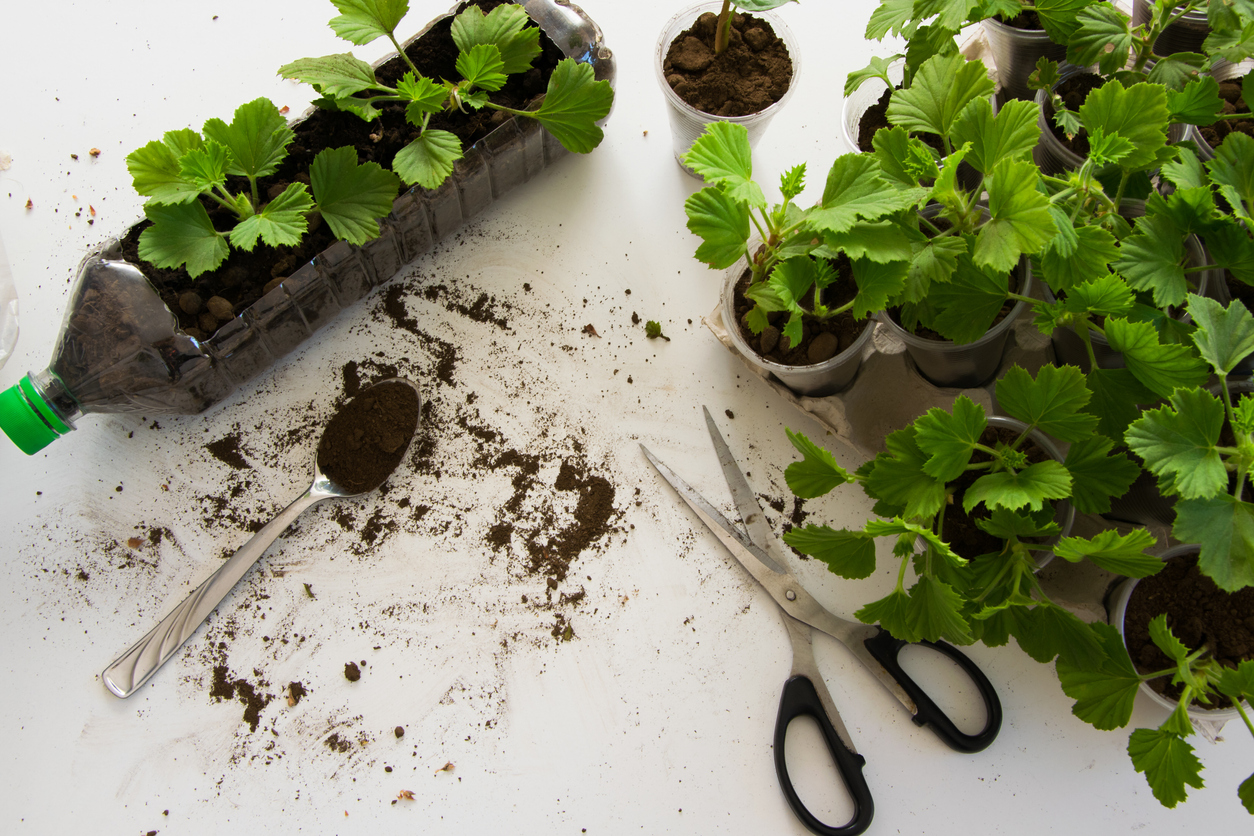 The arrival of spring is the perfect time to start your own garden, and the good news is that you can use vegetable scraps to get started! While not every veggie will sprout roots and produce more vegetables, many will regrow leaves that can be used in salads or as decoration in your home.

Before You Start
Before you dig in to making your own garden from veg scraps, you'll want to ensure that you have the necessary tools and supplies. First, make sure that the vegetables you plan to replant are organic and haven't been treated with any growth retardants, which are formulas used in grocery stores to prevent sprouting while the veggies are on the shelves. You'll also want to make sure you have empty jars or pots and potting soil for your garden!
Vegetables That Will Regrow Entirely
While most vegetables will only regrow leaves, you can regrow the entirety of root vegetables from their scraps, including sweet potatoes, cassava, potatoes, ginger, yams, and whole turmeric.
Regrow Herbs Indoors
Growing your own herbs is a fantastic way to ensure you have a fresh supply through the spring and summer. To regrow herbs, you'll take cuttings or stems of your favorite herbs and plant them, as in these instructions. With a little care and attention, you'll have a pot full of mint, basil, or rosemary in no time!
Regrow Veggies Into Leaves
You can regrow these popular heading vegetables in your home:
Bok choy
Cabbage
Celery
Green onions
Fennel
Kohlrabi
Leeks
Lemongrass
Lettuce
Once they've grown large enough, you can use these in salads or other dishes. Other vegetables that will regrow leaves include beets, carrots, parsnips, turnips, radishes, and rutabagas. These leaves are edible, but they'll also look darling in decorative pots throughout your home.
You might also like: Date Night At Home With Homemade Pasta
Other Uses For Vegetable Scraps
After you've replanted your favorite veggies, you don't have to toss your vegetable scraps into the trash. Veggie bits, eggshells, coffee grounds, grass clippings, leaves, brush trimmings, dryer lint, old herbs and spices, bread, cereal, tea, and so much more.