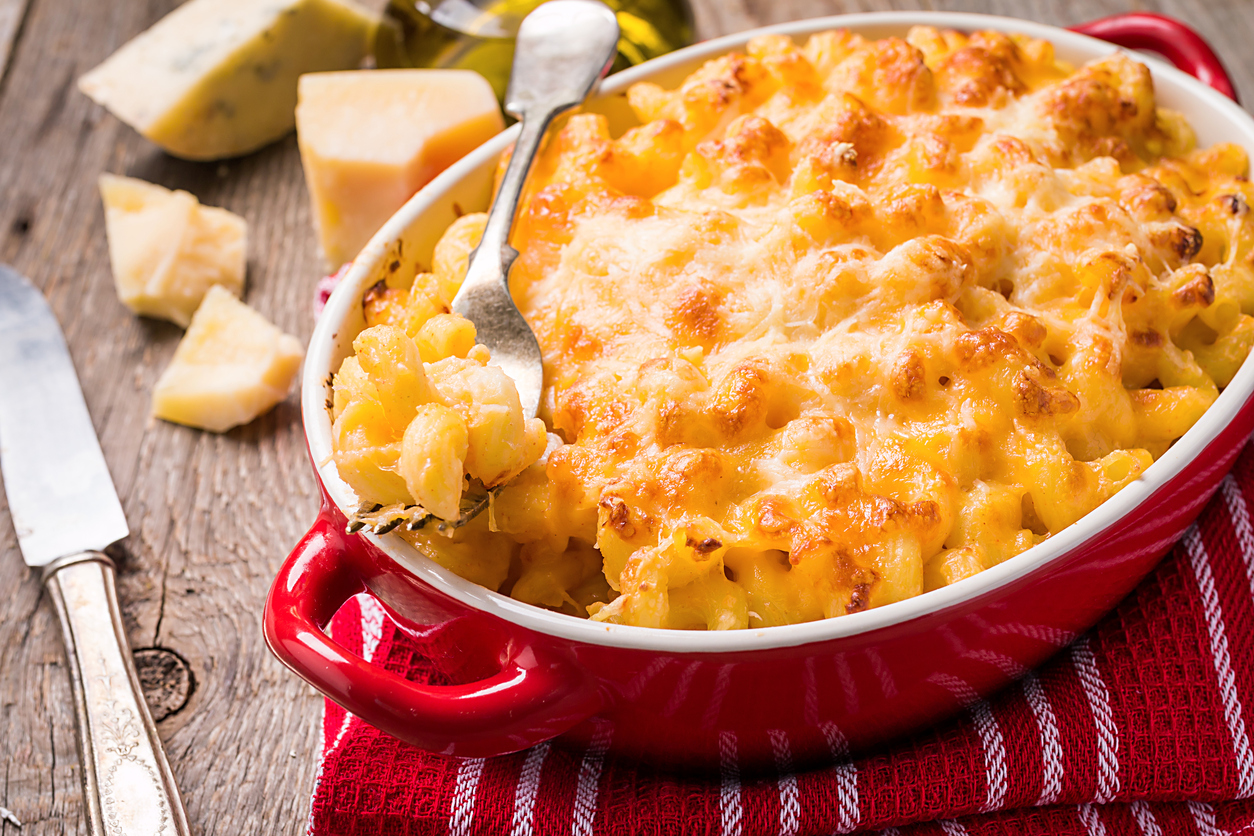 Kraft Foods introduced its iconic boxed macaroni and cheese in 1937 when America was in the midst of the Great Depression. It cost $0.19 to serve four people and sold eight million people in that first year. The product only rose in popularity during World War II when real dairy was rationed and has remained an American staple ever since. Though using cheddar cheese might be the most popular way, there are nearly limitless options to spice up this beloved comfort food. At the 2020 Mac & Cheese Festival, you'll be able to sample mac 'n cheese from a variety of local Emerald Coast restaurants.

2020 Mac & Cheese Festival Details
This year's Mac & Cheese Festival will be held at the Destin Commons at 4100 Legendary Drive, Destin, Florida 32541. Mac 'n cheese sampling begins at 12:30 p.m., and the event will wrap up at 4:00 p.m. Your ticket ($25 for adults and $10 for children) includes an unlimited number of samples, so you can taste your favorites again and again. Local restaurants will be competing for several awards – People's Choice, Judges' Choice, Kids' Choice – and you'll be able to cast your vote while you're at the festival. Last year, Basil and Baxter's Kitchen and Cocktails took home the People's Choice award, Red Fish Taco was honored with the Judges' Choice award, and the Kids' Choice went to Panera Bread. The Mac & Cheese Festival is one of the Boys & Girls Club of the Emerald Coast's primary fundraising events, and all proceeds benefit the organization.
You might also like: Visit The Emerald Coast Science Center
About The Boys & Girls Club
The Boys & Girls Club of the Emerald Coast was established in 1968 as the Boys Club of the Playground Area, and the organization expanded to bridge the gender gap in 1990 when it became the Boys & Girls Club of Okaloosa County. A merger in 2010 renamed the club to its current iteration and began offering programming in Destin. The Club serves as a "place to become…a place to belong." They work to encourage, support, and nurture children around the Emerald Coast who are at risk and need solid mentorship. Since their inception, the Boys & Girls Club has helped thousands of children, taught them to be leaders, and inspired them to go further than they ever imagined.