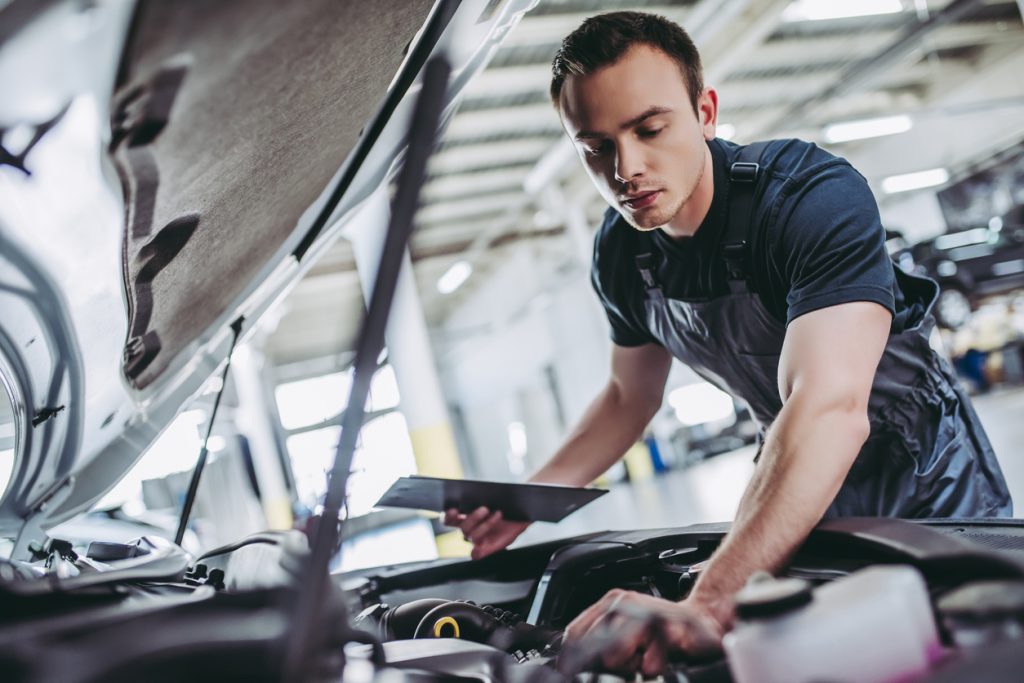 Summer vacation is upon us, and with it comes the day trips, kid-shuttling, and errand runs that keep you behind the wheel more than you're accustomed to. It's important to make sure that your vehicle is up to the challenge. Safety is paramount every time you venture out on the road, which means you need to keep your tires, brakes, battery, and oil primed and ready to get you where you need to go. Lucky for you, Lee Nissan's top-notch automotive center is here to take care of all your car's service needs this summer. What's more, we make it quick, easy, and affordable to check all those maintenance boxes at one time. It's called Nissan Express Service Lane, and it's the most convenient way to get your car summer-ready.

Get in the Express Lane
Lee Nissan's service center is many Fort Walton-area drivers' go-to place to get their vehicle fast, affordable repair and maintenance services. With Express Service Lane, we take that efficiency and kick it up a little for even more convenience.
With Express Service Lane jobs, you don't need an appointment. It frees you up to drive on in anytime you're in the area if you need one of the most common services we offer. These include:
Oil Change
Tire Rotation and Balance
Battery Service
Alignment Inspection
Air Filter Service
Multi-Point Inspection
Wiper Blade Replacement
Brake Inspection
Maintenance on Your Schedule
Nissan Express Service Lane makes it simple to fit automotive service into your day, no matter how hectic your schedule gets. And it's always better to get things squared away before a minor issue becomes a major problem. A little proactive maintenance can keep you from being stranded on the side of the road with a flat tire, for example, or sitting in your driveway with a dead battery. Today's oil change can prevent tomorrow's engine damage. And who wants to be driving through a downpour with shoddy wiper blades?
When you take advantage of Nissan Express Service Lane at Lee Nissan Fort Walton Beach, you won't have to worry about any of those things. You'll be ready to take on the road in a vehicle that's all set for your summertime adventures.
You might also like: Find The Right Tires For Your Nissan
Lee Nissan Fort Walton Beach
How about getting a fresh start for summer with a brand-new car from Lee Nissan? Fort Walton-area car shoppers love our huge selection of all the latest and greatest Nissan models, plus a diverse inventory of high-quality pre-owned cars, trucks, vans, and SUVs. The only thing better than our selection is our prices, which start low and get even better when we factor in special offers and incentives. Hurry in today and see for yourself what we have in store!