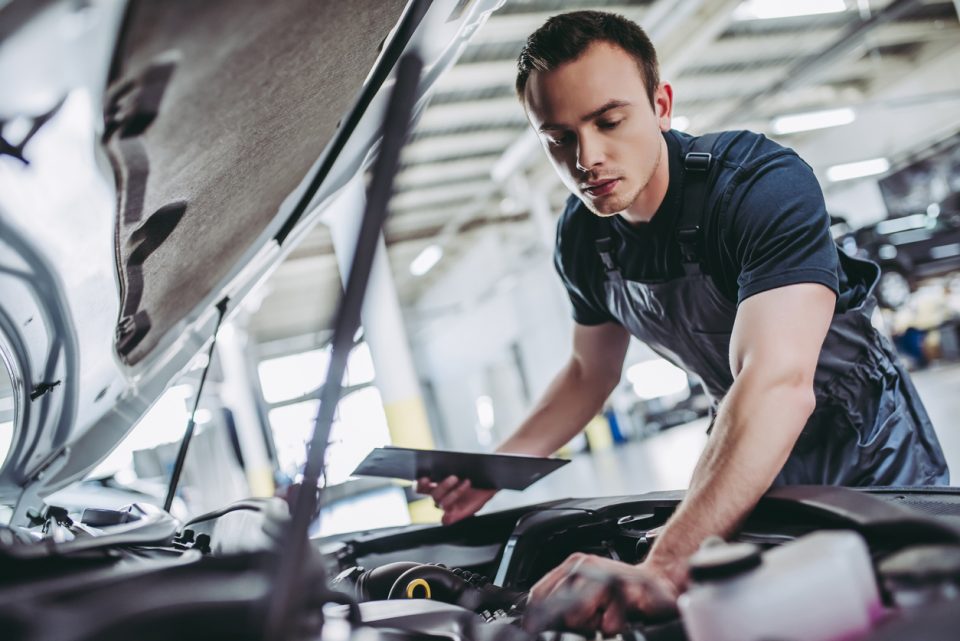 You put a lot of effort into choosing the perfect Nissan for your needs, desires, and budget. But don't get so swept up in the excitement of being a new vehicle owner that you forget about being a responsible one. Here are some important car maintenance considerations that deserve your attention. After all, keeping on top of routine maintenance is the best way to keep your vehicle running well for many miles to come.

10 Tips to Prolong Your Nissan's Life
You've heard the expression "An ounce of prevention is worth a pound of cure." Well, perhaps nowhere is that more applicable than when you're discussing vehicle maintenance. Most automotive problems start small, but if you're an attentive vehicle owner, you'll catch them early, before they have time to turn into something costlier and more complicated to repair. Keep some helpful tips in mind and you're much more likely to head off damage that can occur if you neglect the simple things. Former editor-in-chief of Car and Driver Csaba Csere advises the following in an interview with Today:
Pay Attention to Your Owner's Manual. Following your manufacturer's recommended maintenance schedule can save you lots of headaches (and money spent on repairs) down the line. Keep a running list of services your vehicle will need when, and stick to the schedule as closely as possible.
Don't Overwork a Cold Car. This doesn't necessarily mean a long warm-up period, Csere notes, but rather driving moderately until the engine is primed.
Check Out Your "Check Engine" Light. This is an important indicator that something isn't right, so it's important to have an expert check things out.
Protect Your Car from the Sun. Park in shade or under cover whenever possible to maintain your bright and shiny exterior and rich interior.
Check Your Oil & Coolant Regularly. Avoid problems that come by low levels of these fluids, and find leaks early. Also, oil is a vital component of engine health, so keep it fresh.
Check Your Tire Pressure Regularly. Properly inflated tires will not only maximize the life of your tires, it will also improve fuel efficiency.
Drive Right. Take it easy to avoid wearing out various vehicle components. Avoid hard braking, tailgating, and generally aggressive driving.
Reduce Short Trips. Run errands in batches and consolidate other travels to avoid the number of engine-stressing "cold starts" your vehicle has to endure.
Break in New Vehicles Carefully. Follow your manufacturer's advice, but consider getting your initial oil change at 1,000 miles to flush out impurities left over from manufacturing, Csere recommends.
Keep It Clean. Keep the elements from adversely affecting your car's exterior with regular, thorough cleanings inside and out. Waxing will help maintain your paint job, too.
You might also like: Escape Rooms Near Fort Walton: Try Something New This Weekend
Lee Nissan Fort Walton Beach
Taking it a step further than just maintaining your Nissan, how about starting fresh with a new one? You'll have your pick of all the brand's beloved models when you visit Lee Nissan Fort Walton Beach and explore our inventory. All of our Nissan models are priced to sell, so choose your favorite and know that you're going to be getting a great deal. And with our the maintenance tips above, your beloved car will be your faithful road companion for a long time to come.