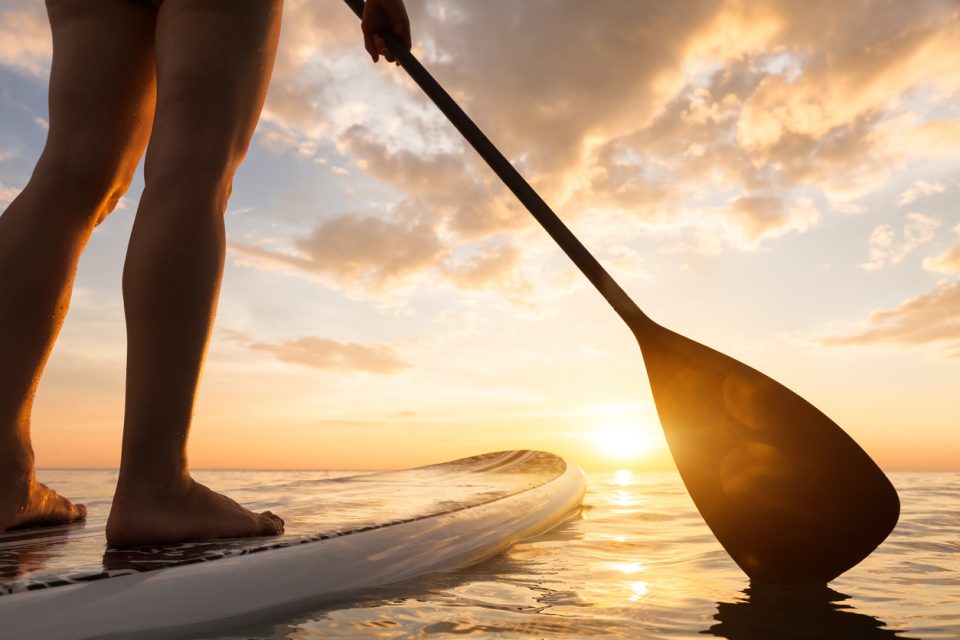 As Florida residents, we're surrounded by water. This means there are many opportunities to enjoy water sports and other fun activities. In fact, there are many great ways to enjoy the waves. Before the summer ends, you'll want to take advantage of the warm weather and the warm water. After all, no one likes a dip in the ocean when the water is freezing. So, if you're looking for a fun way to enjoy the water, be sure to attend the 8th Annual Paddle at the Porch!

About the Event
Paddle at the Porch is an event that showcases the gorgeous water and white sandy beaches of Destin. The event will take place behind one of the favorite local restaurants in Destin – the Back Porch Seafood & Oyster Bar. This event features a Kids Fun Paddle, a 1-Mile Beginner Ride, a 3-Mile Recreational Race, and a 6-Mile Elite Race.
The event will take place on Saturday, August 17. The following is a list of times to remember:
9:00 a.m. – The 3-Mile Recreational Race and the 6-Mile Elite Race begin
10:30 a.m. – The 1-Mile Race begins
11:00 a.m. – The Kids' Fun Race (for ages 12 and under only) begins
After the last race is finished, awards will begin. There will be various awards handed out to winners in several different categories. Awards will be presented to the first, second, and third place overall winners as well as the first place winner for people ages 50 and older. The following is a breakdown of award categories:
1-Mile Beginner – Men's, Women's
3-Mile Recreational – Men's Displacement, Women's Displacement, Men's Surf Style, Women's Surf Style
6-Mile Elite – Men's Elite, Women's Elite
Kids Fun Paddle – Top Boy, Top Girl
The winners of the 6-Mile Race (the top man and top woman) will be placed on the Destin SUP Cup!
Registration Information
If you're excited to participate in the Paddle at the Porch event, you should know all about the registration information. Pricing for registration is as follows:
1-Mile Beginner – $35
3-Mile Recreational – $40
6-Mile Elite – $55
Kids' Fun Race – $12
You might also like: Should I Buy Or Lease A New Nissan?
Before the Event
Before the event begins, be sure to stop by 383 Harbor Blvd to catch up with other participants on Friday, August 16 from 4:00 p.m. to 6:30 p.m. BOTE is holding a welcome party! You can discuss your love for racing with other participants. There will also be food and beverages for you to enjoy.
As you can see, this will be an incredible weekend for beach lovers. If you're excited to hit the waves and enjoy all that the beautiful city of Destin has to offer, you won't want to miss this event. If you don't want to participate, that's okay! Simply show up and watch from the beach.